When you head to Breakfast Point, chances are you'll see fashionable folk waiting for a table at Breakfast Baked Goods & Wholefoods, lovingly referred to by locals as "Breakfast". The beautiful space is an ideal spot to connect with the community, indulge in delicious house-made pastries and sip on Toby's Estate coffee, whilst soaking up the sun in its window nooks. Here, we chat to one of the delightful owners, Cathryn Park, pictured below.
Can you tell us about your background?
"I was born in Sydney but my parents are from South Korea and we grew up in the Inner West."
When did you open Breakfast?
After many years of planning, my  sister Jemma [Park] and I opened the café together in 2018."
What did you do before that?
"Initially, I studied interior architecture at University of New South Wales and became an interior designer. Then we found and purchased this property, which we knew had something special about it. Straight away,  we could envisage it as a  community café,  but it took about seven years to bring it to life. We travelled for  inspiration and enrolled in trade and retail baking courses, plus a  Certifcate IV in Patisserie, before we finally opened."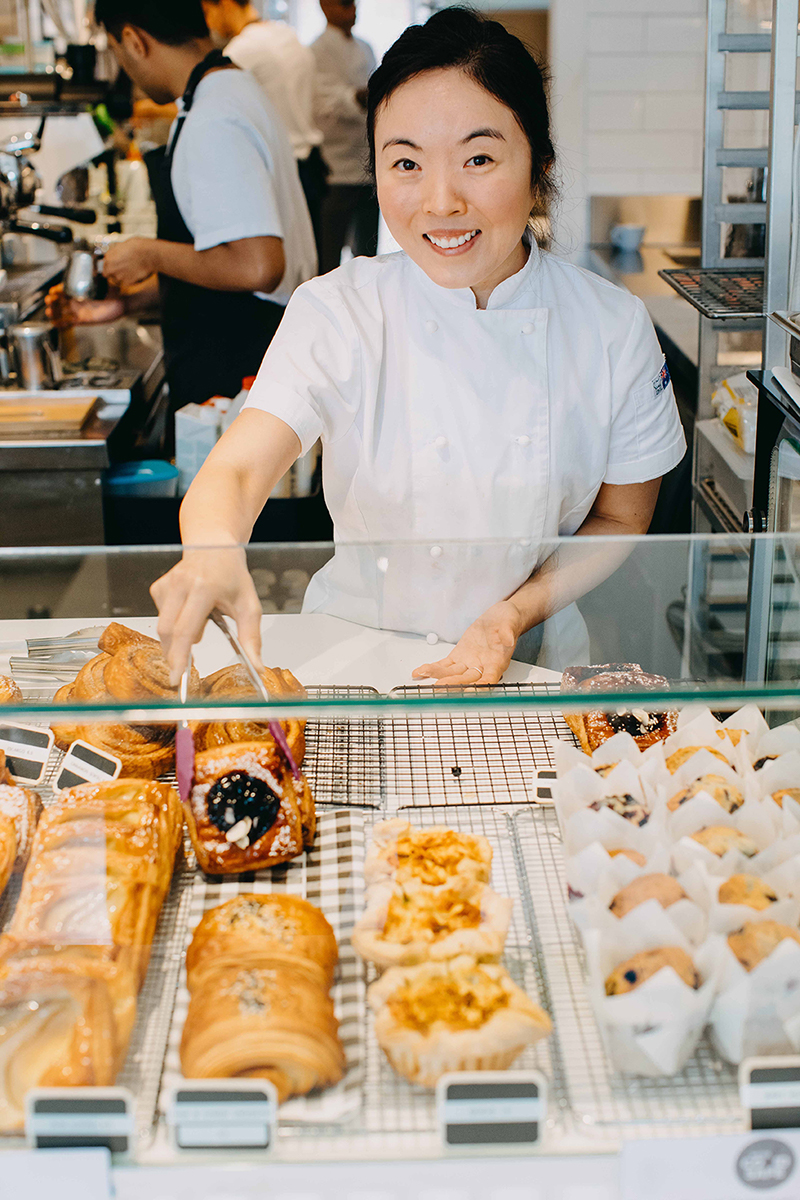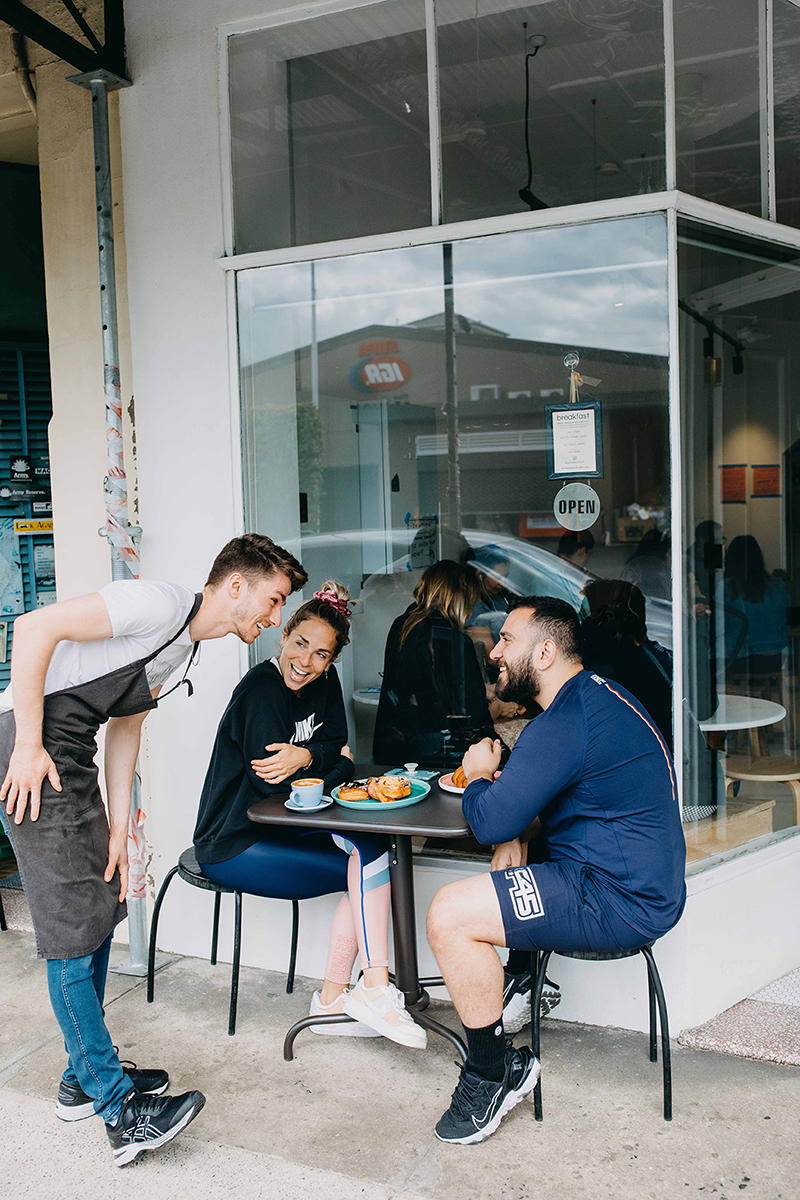 Where do you live?
"I'm a Breakfast Point local through and through."
What made you decide to open a café  in this location?
"Jemma and I knew we wanted to open a café and were looking around the Inner West.  In fact, we were very close to opening something in Balmain, but decided on Breakfast Point instead because we loved this building and the area. When we took over the space, it was in a pretty bad state, so I used my interior design skills to renovated it and create more light while keeping the beautiful original features, like the ornate ceilings, facade and brickwork."
What or where are your favourite spots in Breakfast Point?
"I love to jog around the bay next to the water's edge. There's also a great walking track through the Breakfast Point precinct that wraps around the bay where you can see the city vista."
What do you enjoy most about the café?
"We really love that it has become a community hub. Everyone tends to know one another,  and even if they don't, they'll start talking to each other anyway. We wanted the place to feel like our customers were invited into our home. That was something  we always spoke about when planning its opening and I really hope we're on our way to achieving it."
Do you have a food philosophy?
"We like to create simple but really good food. We source quality ingredients to make sure every meal tastes the best it possibly can. The food we make here isn't rocket science at all, while pastries, on the other hand,  are very technical.  Our food may not be flashy and top the list of most instagrammable plate-ups,  but we hope the quality ingredients still shine through on their own. It's just simple, honest, good food made with great ingredients."
Any big plans for Breakfast?
"We really want to develop the wholefoods arm of the business,  including small classes in things like making kimchi and baking sourdough.  We also wanted to host pop-up dinners such as ramen nights,  French crepe nights,  or even a  family roast on Sundays. Maybe after COVID-related restrictions pass, we'll look into bringing these ideas to life."