Brunch with Aesthetician and Cosmetic Tattooist,
Danika Hampson
Tell us how long you've been in the beauty industry and how you started your career?
I've been in the beauty industry for over 30 years. Beauty and aesthetics have always been obsessions of mine. I became interested in cosmetic tattooing when I met Janesse Taylor-Saar who was just starting out and pioneering cosmetic tattooing in Australia.
I was fortunate to get my eyebrows, lips and eyeliner tattooed by her and the result was amazing. I couldn't believe the difference it made to my face.
The experience compelled me to train and become a cosmetic tattooist which I completed five years ago, and I haven't looked back.
Tell us what you specialise in?
I specialise in eyebrows, lips, and eyeliner. Eyebrows tend to be the most popular because as we age the eyebrow naturally gets thinner and cosmetic tattooing gives an instant, more youthful look. 
The saying I love to share is that, 'Eyebrows shouldn't be twins, they should be sisters' – so creating that natural look for my clients is my motivation.
First and foremost, though, I love my clients and strive to make them feel beautiful.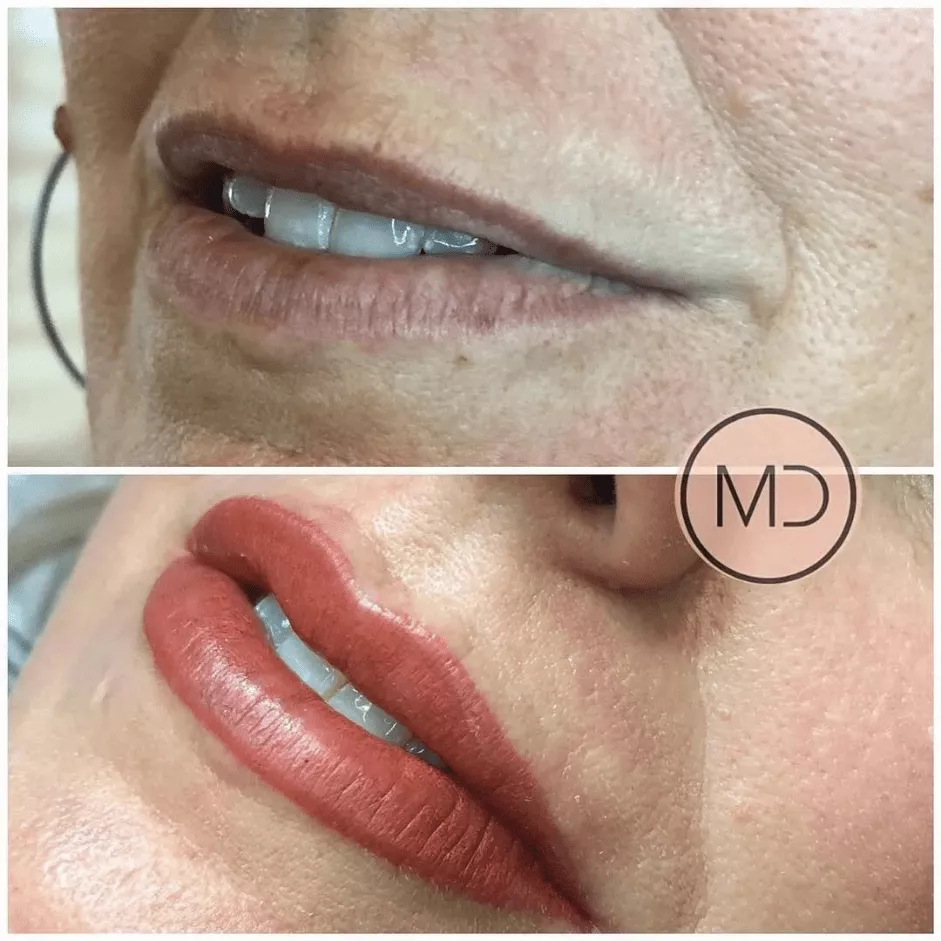 What trends in beauty are you seeing in your industry?
Since the pandemic drove the rise in video calls to crazy levels and people were forced to look at themselves on a screen all day, I found a lot of women coming to me with the same problem – they felt they looked washed out. I noticed the demand for the service increase dramatically during the pandemic, especially from first-timers, and I absolutely love it.
I've found a lot of working-at-home women have stopped wearing their 'daily face of make-up' or wear very little. The benefits of cosmetic tattooing for them was they could set-and-forget and not fear feeling washed out.
Lips are also becoming really popular because women are sick of the lipstick coming off on their masks. Let's just say it's the perfect COVID make-up hack!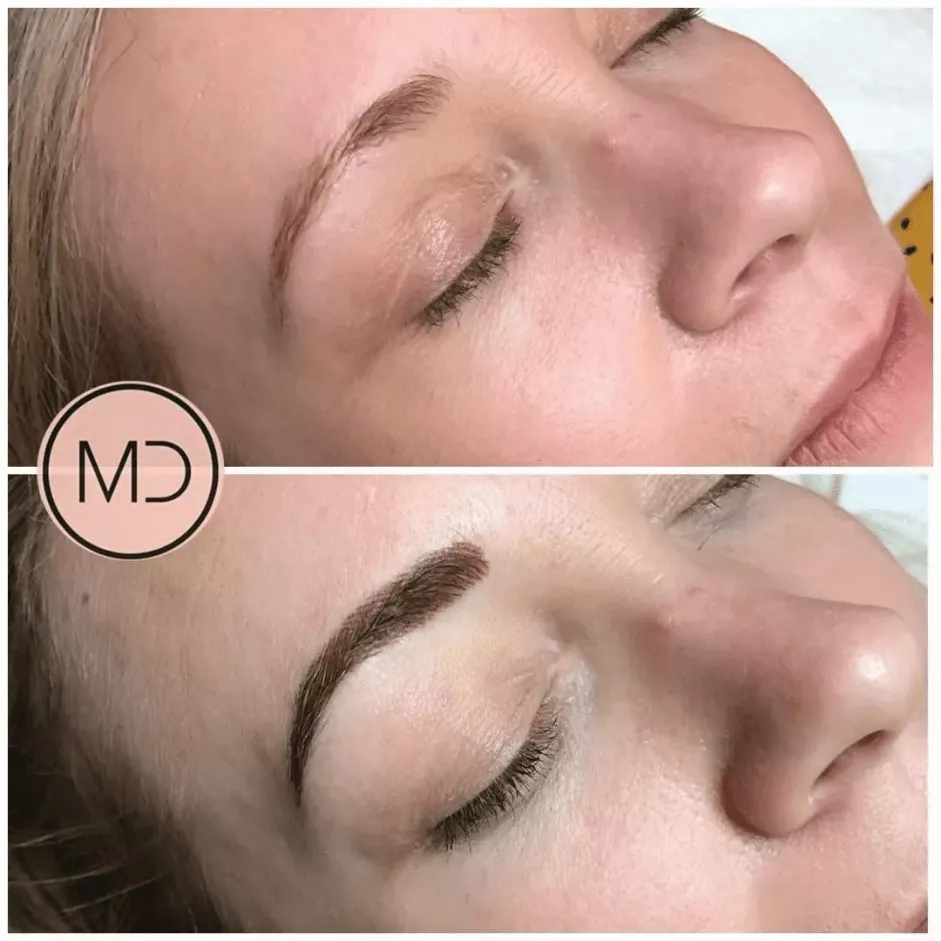 People are often scared of the words 'cosmetic tattoo'. What is the biggest misconception about the service?
People fear it being permanent, but it's not. We use different pigments than body tattooing. These pigments are designed to naturally fade, so as you age you can go lighter to suit skin colour.
People are also scared that it's going to be really obvious, but once you understand the process of cosmetic tattooing and how the desired look appears after three to 10 days, those fears disappear.
Tell us about the process of cosmetic tattooing. Does it hurt? And how long does it last?
I like to spend the time studying my client's face and listening to them about what they would like to improve. Then we look at good old Instagram for some beauty inspo. I love referencing the '90s supermodels because their beauty was so natural and real.
Once we've established what shape the client wants, we then use a temporary pencil to draw the shape on the client's face. I then create a custom pigment colour that suits my client's skin type. Then it's time for the numbing cream. The cream
I use is really effective, and I've even had some clients fall asleep while I am tattooing! The tattooing takes between one to two hours from consultation to the finished result.
You will go through a week of them looking dark. However, once the healing process starts, you will lose 30-40 per cent of the colour within three to five days. I always schedule a perfection visit within four to six weeks, to refine the final look.
Cosmetic tattooing lasts between one to two years.
What's the best compliment you've received from a client?
I had one client that said I had changed her life and that she wished she had met me years ago. She'd spent most of her life carrying around an eyebrow pencil everywhere she went!
What are your personal beauty hacks?
I am currently obsessing over skin needling and collagen serum. My skin has never been so good. Good skin and good cosmetic tattooing mean I have more spare time and I always feel amazing!
I have salons in Wareemba, Wollongong and Wagga.
What is your beauty philosophy?
To be as natural as possible so people get to see the real you. This is pure beauty.
If you weren't doing this for a living, what would you be doing?
Anything creative! But I love renovating houses and interior design