After the pandemic pulled the plug on his gigs, this gifted local singer turned a career crisis into a chance for reinvention – and has returned to the stage better than ever.
Story by Anna Rizzo-Tassone
There aren't many performers in Australia who can say they have made a full-time career out of singing without ever having to fall back on one job or another. Yet singer, MC, musician and actor Tony Mazell can proudly boast just that.
"I started singing at school and was involved in school plays where I was often cast in lead roles," says Tony. He recalls one huge and ambitious performance in year 6 where he played Don José in Georges Bizet's 'Carmen'. "We practiced a lot for that performance and would rehearse every lunchtime – it was full-on for a year 6 boy!" he adds.
But when it came to singing and his passion for music, Tony never shied away from hard work and persistence. By the time he finished school, he knew that music was the only thing for him. "There was no backup plan and, luckily, no shortage of gigs. I was gigging three-to-four times a week and paid well to do something I loved. Who wouldn't love that?!" he says.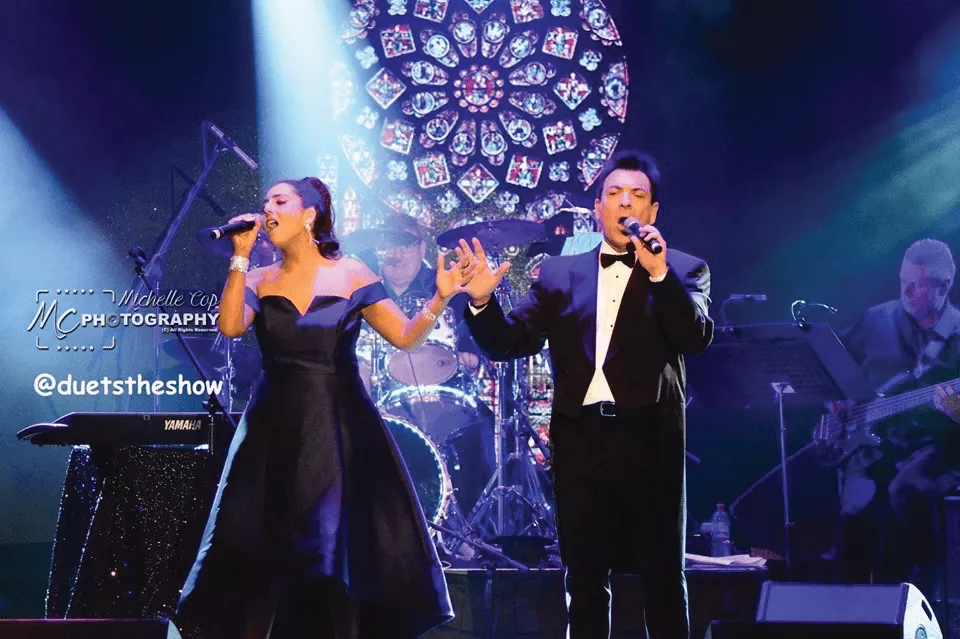 The arrival of the 22nd of March, 2020, however, would deliver Tony an unexpected blow. "That was the date of my last gig for the year; by the 23rd of March, my gigs were all cancelled because of COVID-19," he says.
The show must go on, however. And like any professional entertainer who lives by that famous phrase, Tony deftly pivoted and honed a new skill – he set up his home studio in Breakfast Point and taught himself how to use a rather difficult recording software program to record albums that would reflect his 40 years in the business!
Thankfully, the seasoned entertainer has also been able to return to some semblance of life on the road, refreshed and inspired after the enforced hiatus. "I am involved in several cabaret and production shows that keep me busy," says Tony. He tours the Australian club circuit with his solo show, singing anything from Tom Jones and Elvis Presley hits to Frank Sinatra and Dean Martin classics. "I really love those American-Italian crooners," he says.
Tony also created a production show called 'Duets' with a cast of four singers and a band showcasing memorable duets over the last five decades. One of the singers of this show is his daughter, Sara Mazell, a talented performer in her own right. "We sing beautiful duets together, ones we all grew up with that have left their mark. It's great that I get to sing with my daughter," says Tony. Although Sara, a very technical singer and an excellent ear for harmonies, will pull Tony in line if he's not right on the note!
Tony also gets to celebrate his Italian heritage in the show, 'Mambo Italiano', and is part of an Elvis tribute show. "We do about 15 to 30 gigs all over Australia, so when the work is happening, I'm extremely busy," says Tony.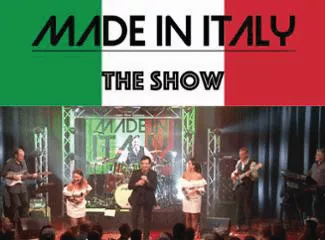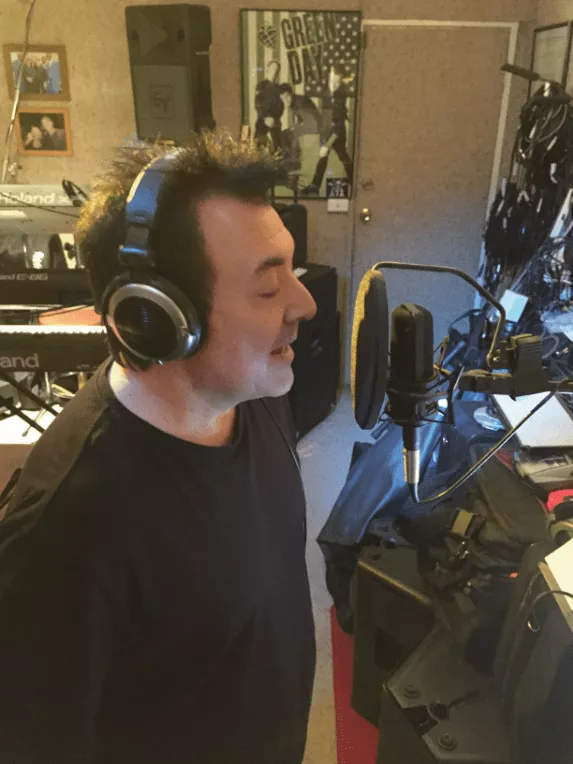 Tony is a first-generation Australian. His parents, originally from Sicily, met in the North Queensland town of Ingham. "It was a cane cutting town in which a lot of Italian migrants ended up working in the '50s and '60s," says Tony. After marrying, the couple moved to Paddington in Sydney, where Tony was born. "Mum was not musical, but she loved music. My father was a frustrated piano accordion player and would play for us in the lounge room. I still have that piano accordion to this day. I tried to learn, but it was pretty uncool in those days," laughs Tony. 
Tony's parents were supportive of his decision to be an entertainer ("Do whatever makes you happy"). That is precisely what he did, and that commitment took him all over the world. "Back in the '80s, I was doing shows on ships and cruise liners as a singer and an MC. Weddings were also a big thing back in
the day when people wanted live music and not necessarily a DJ," says Tony.
Tony's love for Italian music has led to invitations to support many Italian superstars touring Australia over the years. "I'm thankful that I can also sing in Italian. There is a whole generation of Italian migrants and their children that appreciate and love songs from the motherland," he says. "These songs are nostalgic and hold a special place in their hearts." 
Tony has appeared on Channel 9's 'Morning Show' with John Mangos, and telethons. He has also graced the stage with famous Australian artists such as Marcia Hines, John Paul Young and Jimmy Barnes.
"I remember being at a gig in the green room waiting for my turn to sing and having a cup of tea with Jimmy Barnes. Yes, you heard right — tea! Jimmy's wife [Jane Barnes] called and he commented on the gig being like a big Italian wedding!"
If you ask Tony what keeps him entertaining, his face lights up. "It's the audience. I love the connection with the crowd and having their attention while I'm on stage. It's not about having power over anyone but more so about connecting to an energy. You've got to put across your story — there are a lot of good singers out there, but not everyone can connect to the audience. You have to have that balance. You have to connect. That's what I love," he says.
One thing is for sure: Tony has no plans of leaving the stage soon. "Things have changed over the years,
the way we work and get music out there is different and the club circuit is different, but I will continue changing and adapting; I'm still in the industry and still kicking, and I am proud of myself for that," he says.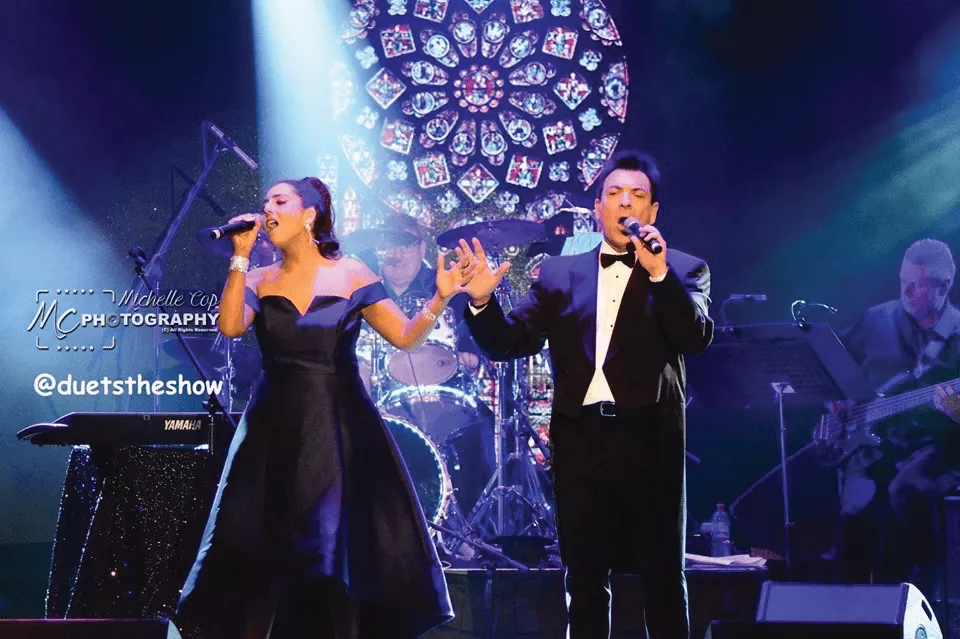 Doubles the love, showcasing famous duets from the 1940s to the present day.
Saturday, 2nd July, 2022, at 8.30pm | Tickets from $19.39 |
burwoodrsl.iwannaticket.com.au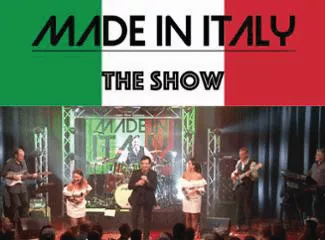 The ultimate tribute to timeless Italian music and the legendary Italian artists from the last five decades. Bellissimo!
Saturday, 7th May, 2022, at 8.30pm | Tickets from $26.53 |
burwoodrsl.iwannaticket.com.au