The Two of Us: About Face
An Interview by Rachel Sharp
Thirteen years ago, Maria Enna-Cocciolone started a business from her Breakfast Point home's garage. Today, she's one of Australia's most successful beauty industry entrepreneurs, with her talented daughter Cassandra – another proud Breakfast Point local – helping her take on the world
Cassandra:"Some people search their whole life for the right mentor, but I was lucky to be born to one. We moved to Breakfast Point almost 16 years ago when I was 13. My younger brother Alexander [now 23] both left home in our twenties – I've lived in a nearby apartment for four years – but our parents are lucky to still be in the same house on the biggest block in the area. Mum started her business alone in the garage there when I was in my teens, but it's very much a family affair now.
"InSkin Cosmedics is a manufacture and distribution business that works with cutting edge ingredients, technology, skincare and modalities that make good skin and business sense. My first experience there was working in the warehouse fresh out of high school and I cannot articulate the passion with which I despised it.
In fact, after three months, I made history as the first person to be fired. I'd grown up watching my parents eat, sleep and breathe InSkin, and while I now appreciate it's a colossal thing to start your own business, at the time it was like my parents had a new baby that I didn't yet have an appreciation for.
"I got a job at a marketing agency while I was studying at university. Then, by coincidence, that agency won a pitch to represent a new brand mum had created, called O Cosmedics, and I found myself as a junior account manager sitting opposite my parents in meetings, watching them operate from a whole new perspective. It literally blew my mind. Not long after that, mum needed a serious back operation, and dad asked me to come back and help in-house one day a week, which turned into a month, which turned into years. I worked my way up to Marketing Manager after learning every facet of the business from the ground up over five years.
"I call mum Marie at work to separate office life from family life, and also because I don't want anyone to think I that just walked into my senior role. In fact, it's totally the opposite – I'm held to a far higher standard because of it. I've often described Marie to people as being The Sun. Everything grows and is nourished in sunshine, it feels warm, and you want to be close to it because you're having so much fun, but it's also bloody hot if you stay in it all the time. That's definitely mum. But she's unconditionally passionate about the beauty industry. She really understands not only the consumer, but also products, ingredients and skin science. She's the only woman in Australia who's made two skincare ranges from scratch.
"Ours was never a traditional household in terms of roles when I was growing up. It was 'whoever's home first, do the washing' or 'get dinner started'. She taught me you don't have to choose between being a mum and having an amazing career – you can do both, with the right partner and family unit."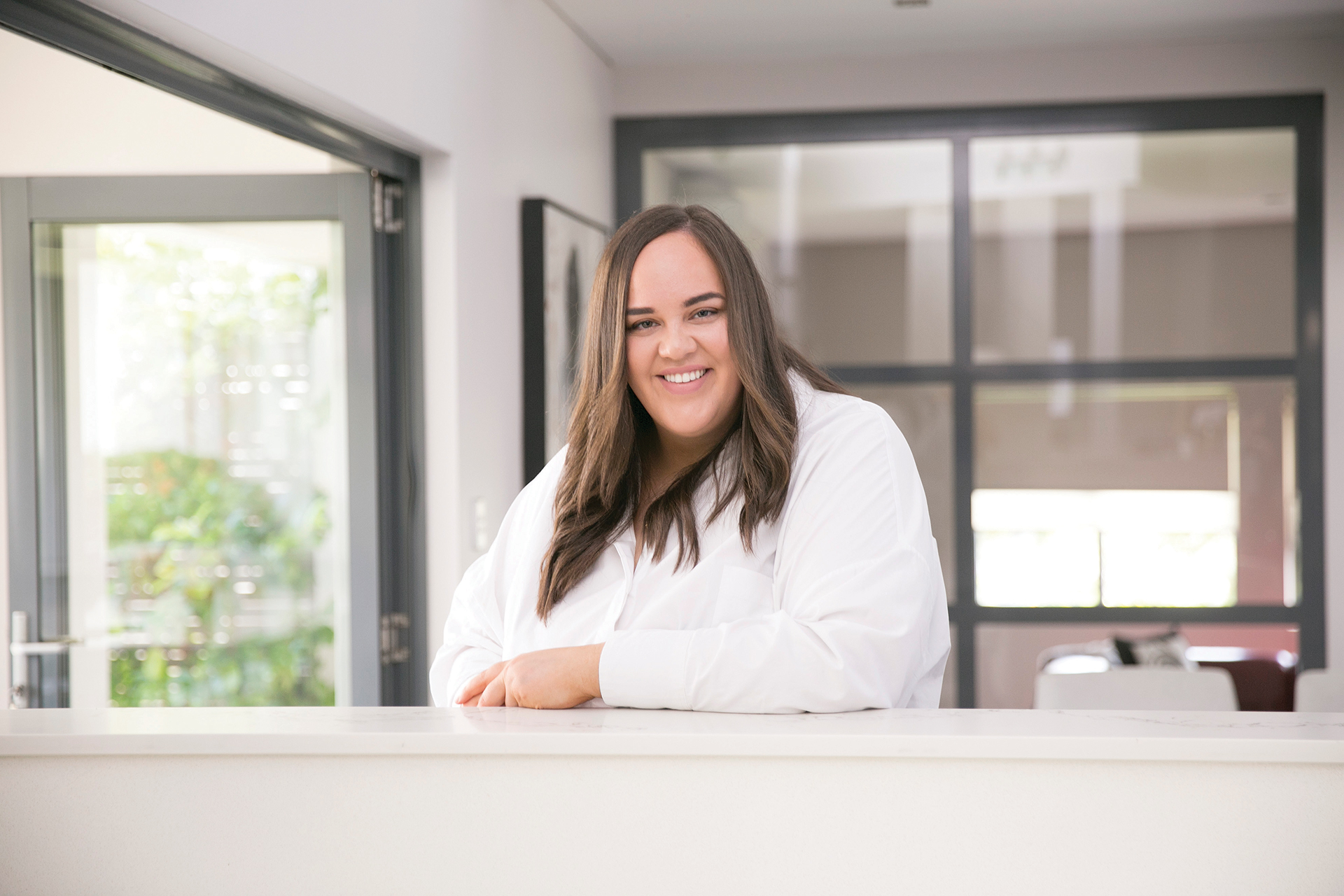 Maria: "I graduated as an aesthetician, known as a beauty therapist, 35 years ago and started working for skincare companies, first in education, then in sales. After I'd worked for one too many cowboys, I figured if I'm going to put my heart, soul, and tears into a business, it's going to be my own, so 13 years ago, I started InSkin Cosmedics. It was just me, distributing two American brands from my Breakfast Point home then. I used to say you could guess the role I was playing on any given day – warehouse packer, customer service, or sales director – by the shoes I was wearing.
"I was 43 when I started my business, putting our family livelihoods on the line, so when distributing other people's products started to feel a bit shaky, I created my own skincare brand, O Cosmedics. I can't say it's a dream come true, because I'm a doer not a dreamer, but I've never looked back. We've worked really hard to be Australia's number one cosmedical brand, which is something I'm very proud of.
"None of this started with the intention of it becoming a family business, but I'm a great believer in giving the people that you love an opportunity first, so now my CFO husband, children, first cousin, nephew and even son's girlfriend are part of the team. I'd be lying if I said it was easy working with family. I have a strong sense that between 9am and 5.30pm they're employees, then outside those hours we're family, and those are two different relationships. Cass and I once had a blow up because I said something, and she rolled her eyes. My words to her were, 'was that eye roll to the CEO or to your mum? In fact, don't answer, because neither is OK'.
"Even as a girl, Cass was very independent, very sure of herself, always the leader, the cool kid at school.
She's street smart, inquisitive and always aware of what's going on. She sort of fell into the business in the beginning: no credentials, just the boss's daughter, working her way up. Then, when she got her degree, she moved into marketing and she's bloody brilliant at what she does. She knows the brand, the business, my core values, and our philosophies from the ground up, and she's probably the most vigilant when it comes to protecting them.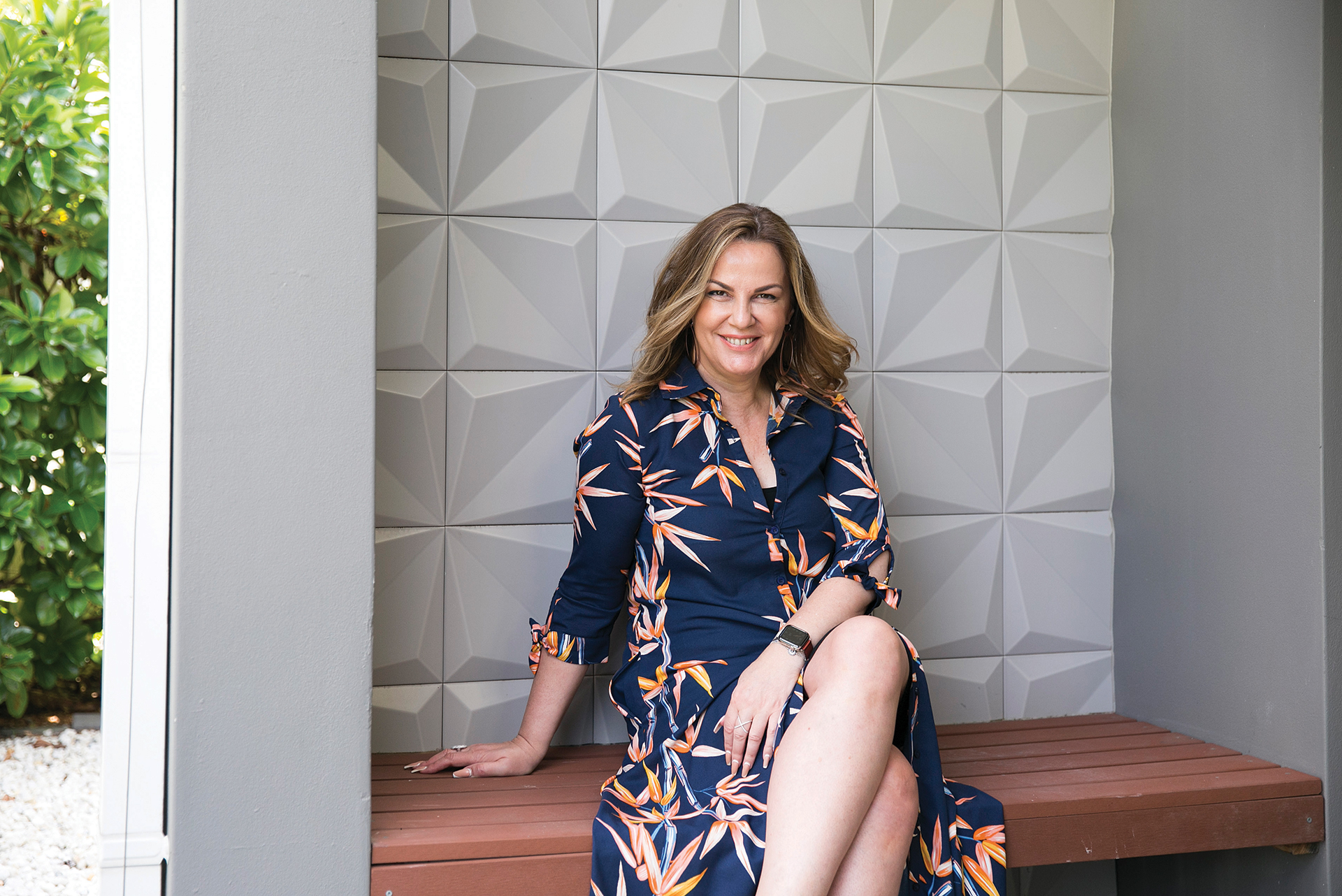 "Cass is a lot like me. In fact she's way tougher – I cry at anything and she just laughs at me. She's good at staying focused and not getting emotionally involved, but when it comes to heart and soul and family loyalty, we're both on the same page. We come from an Italian family and my kids have taken on the core value that family comes first."