It's hard to imagine a pair that knows Breakfast Point and its residents better than popular sisters Alison Beveridge and Cilla Green. With lifestyle matchmaking in their blood and a mutual awe for one another's talents, the once self-confessed boarding school rivals are living proof opposites combined can create magic.
Alison: "It's funny to think that 90 percent of people who know us around Breakfast Point probably don't realise we are sisters. Even funnier is the fact that while we're incredibly close now, Cilla and I clashed at school. We're two years apart in age, but there was only a year between us when we boarded at St Vincent's in Kings Cross, Sydney. We used to have the hugest rows, so you'd hear all the other girls' doors slam shut if we started to raise our voices. I don't remember what the fights were about, probably just sister stuff, but let me tell you – no one else was allowed to yell at her. The only person I've ever gotten into a real altercation with was someone who upset Cilla.
"We're both larrikins, but when it comes to the crunch, I'm the more serious one. I think that comes with the territory of being the older sibling. One of the funniest memories I have is of the Sunday before Cilla's Higher School Certificate exams started. I arrived at her boarding house with a big bunch of flowers to say good luck, but she wasn't there. Turns out she was in a pub down at Wooloomooloo, underage and drinking the night before her exams. And yes, I dragged her back to school.
"I feel like us ending up in property was always going to happen. Both of our grandfathers – maternal and paternal – were stock and station property agents and our father was a farmer grazier until the prospect of having no siblings and two daughters, along with drought, saw him sell up and make a sea change to Merimbula on the New South Wales coast and open a real estate agency. Still, despite growing up around the industry, I had no interest in it early on.
"I'm still not quite sure how it happened, but both of us had stints working for our father after school, then Cilla went away and did commercial real estate in the city and I started at LJ Hooker in Kings Cross after I got my industry license. Breakfast Point Realty happened for me almost by accident back in 2003. I remember being in the shower when my second son Sam was about four months old and thinking I should open my own agency here in the community, which was only a couple of years old at the time. It was one of the best decisions I've ever made.
I love Breakfast Point and the fact I felt safe raising my boys here for 11 years. Even as little fellows, I'd let them ride their bikes out of my sight – not a long way, just to the end of the point and back, which was about three kilometers. Everyone knew they were my boys and I knew that if they fell over someone would pick them up. Even now, the demographic is really special. We have young families who don't want to be further west and are prepared to forego the back yard for lifestyle. Then we have the downsizers, but not a lot of families with older kids. Those have usually moved to a house by that stage.
"I mightn't agree with the stereotype of real estate being glamorous, but I'm proud of what I do, of our fantastic agency, and proud of our industry. Cilla and I were having drink with a client after a sale last week, a lovely older lady, and she showed us a quote she found on Pinterest that described a real estate agent as a matchmaker who helps you fall in love with the place you build a life. That was really touching.
"Of course I wanted Cilla with me in my agency from the start – she's incredible. In this industry, if you want to be good you've got to ask questions and really listen to their answers. It sounds obvious, but you'd be amazed how many people don't. That's why Cilla is so successful: she listens, she cares, and she tells the truth. She also does a lot more than just sell real estate. She runs our big community events, like the Breakfast Point Easter Egg Hunt, Spring Fair and the Breakfast Point Realty Charity Golf Day for Multiple Sclerosis. When either of us has a wild idea, Cilla has the creative vision, then makes it happen.
"I think the reason we've been able to work together for so long is that I've never needed to act like the boss, and Cilla brings things to the table no-one else can: fierce loyalty and trust. We often finish each other's sentences, and if I can't be somewhere, I know I can send her in to replicate the same if not better result. 
I think the reason we've been able to work together for so long is that I've never needed to act like the boss, and Cilla brings things to the table no-one else can: fierce loyalty and trust. We often finish each other's sentences, and if I can't be somewhere, I know I can send her in to replicate the same if not better result.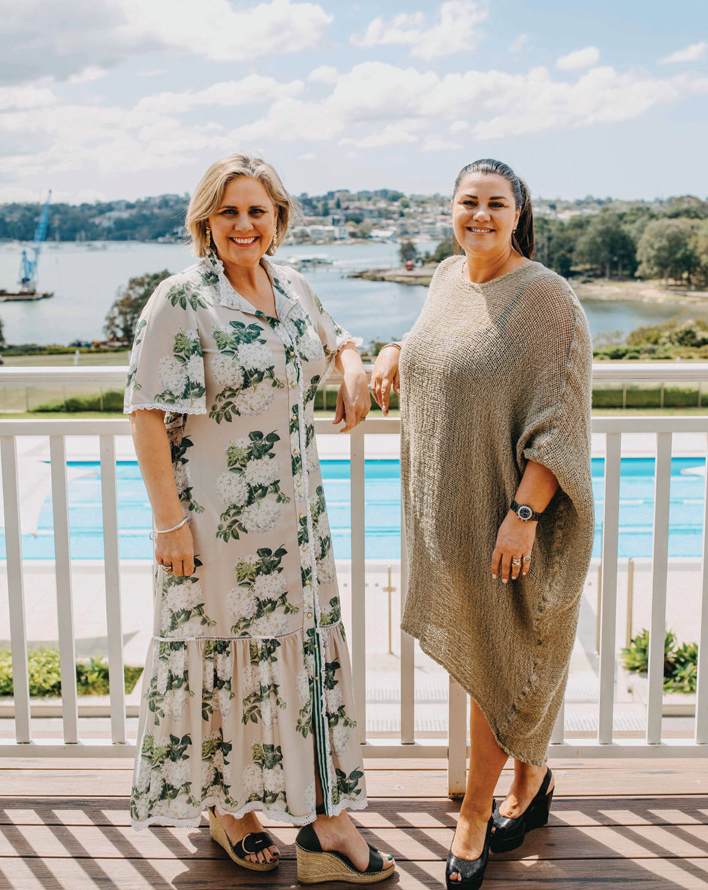 I can't imagine doing anything else as a career, but I could absolutely imagine Cilla doing something different with her visual or creative side. Perhaps one day when the youngest of her three children has finished school, she'll say OK now I'm off to do something for myself."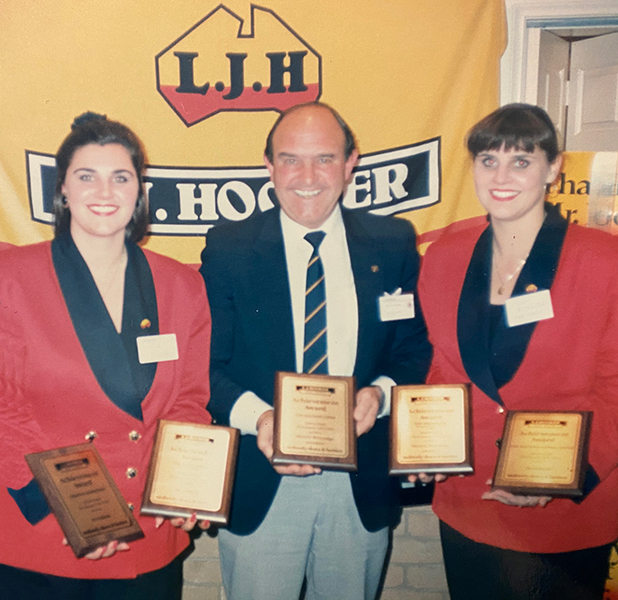 Cilla: "Alison is tenacious. You can't say no to her or that it can't be done. But I've seen so many people thrive while working with her and that's largely because of her ability to lead and mentor. One guy who got his first job on reception now has his own agency and still rings her for advice.
"It will come as no surprise to anyone who knows her that Alison was very popular at school – in fact, she was a bit of a Pied Piper. We certainly had our clashes growing up, but we were incredibly protective of each other. I've always said I grew up with two mothers to a degree.
"Our work paths have crossed three times over the years, always in property. I knew Alison would end up in the industry. On the other hand, I left school and enrolled into a photo-journalism correspondence course until I worked out what I wanted to do. Then somebody retired at dad's agency and they took me on as a stop gap. I literally fell into it, then it just became the norm.
"I've done my own stuff over the years, like working for Carla Zampatti on her property portfolio, mostly leasing and letting out shops, but I always gravitate back to Alison. Then when I was pregnant with my second child, Cooper, and struggling with a huge, full-on commercial portfolio, Alison took me for coffee and said, 'I think it's about time you came and work for me'. I get emotional just thinking about it. She read the situation and saved me. I don't know what I'd do without her.
"I love running our community events, especially our golf tournament each year to raise money for MS, as our mother has been living with it knowingly for 30 years. People often say should move into the events industry full time but being a real estate agent with Alison allows me to do all that I want to do. I can be creative but still get the buzz of doing a property deal. I love conversing with people and that no two days are the same.
"It's funny, considering our country background, that we've ended up in such strong community here in the city. A few Saturdays ago after I'd finished all my opening houses, I ducked into the supermarket here and what should have been a five-minute trip took over an hour because I ran into person after person. That's one of the many things we enjoy and embrace about this place. There's a real sense of pride in Breakfast Point and so much to take in – the country club, the architecture, the landscaping, the elegance of it. I had no doubt whatsoever my sister would be successful, but choosing this location was key. She's been ambitious all of her life, so it's no surprise she ended up with her own agency, but I'm just glad that lightbulb went off for Breakfast Point, because it was the ideal scenario.
Alison has a saying: if you do what you always did, you get what you always got. As the director of a business, she's always wanting to be at the forefront, do the next interesting thing. I think that we're both similar in this way, but Alison is just so driven and determined to make it happen, and if it means she has to fly to somewhere in the countryside to attend a wedding for just the afternoon to not let somebody down, she'll do it. Her ethos and moral compass is second to none."
Breakfast Point Realty is located at 8 Magnolia Drive, Breakfast Point.