It's our LGA's biggest parkland and one of the most prestigious courses in Sydney. Still, the historic Concord Golf Club is so much more than just a place for members to play an elite round.
A sporting destination. A social hotspot. A home for weddings and other life milestones. And a sanctuary from the stresses of the outside world. Behind the now automated gates of the century-old Concord Golf Club, there's so much more than rolling greens and a beautiful clubhouse featuring names such as Greg Norman, Craig Parry, Ian Baker-Finch and Wayne Grady on its tournament honour boards.
"We've just been ranked number three in Sydney and number 30 in Australia in terms of facilities, but the community here is what ultimately makes it a great club," says Concord Golf Club general manager, Lee Bradsell, who took the helm in early 2021 after almost 15 years at the Royal Sydney Golf Club in Rose Bay, and close to a decade at Gleneagles Hotel in Scotland.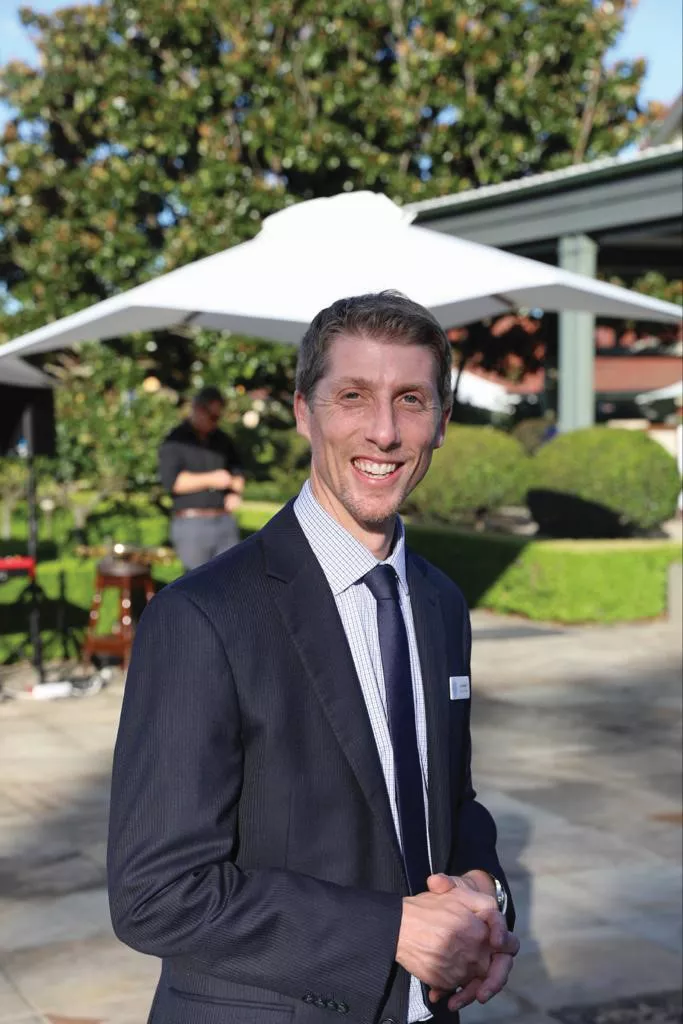 "We've got a 100-year-old member who is still very active," he continues. "The fact she can come and play against a 10-year-old kid and they're equal is fantastic. The 10-year-old probably learns manners and the 100-year-old probably learns how to use the electric scorecard on a smartphone. I think that's unique to golf as a sport and one of the reasons I love it."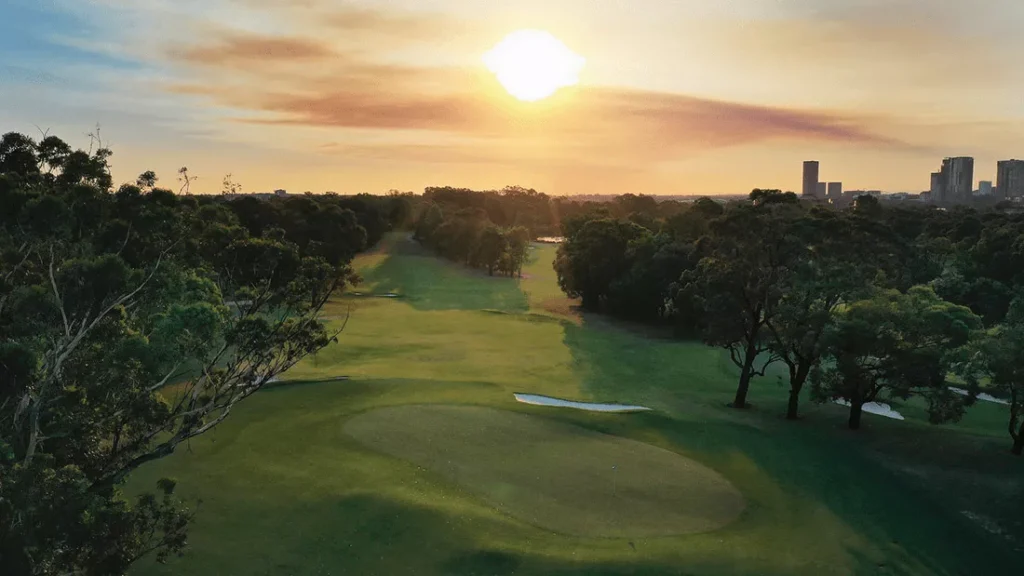 Established almost 125 years ago as an extension of the Royal Sydney Club thanks to a donation of land from local Dame Eadith Walker, the members-only club, which became a separate entity in 1899, does more for the local community than serve as an elite sports venue. "This is the largest green space in Canada Bay," says course superintendent Chris Howe, who started his career there as a horticulturist 27 years ago. 
While the statewide drought and water restrictions last decade meant some of its beautifully manicured gardens and surrounds suffered, Chris's team managed to keep the playing areas green using an ingenious water recycling system. Back in the 1980s, the club's board had the foresight and engineering know-how to start planning for a more ecologically sustainable future. "The water catchment and pumping system installed back then, and modernised recently, means all stormwater from the surrounding Concord areas that would have been otherwise lost to Parramatta River is redirected to our two dams," says Chris. "Unfortunately, it also means we capture the plastic, cans, fallen leaves and other detritus off the street that washes down the council drains, so we've put in a gross pollutant trap that sieves the bulk of that out, then compost or recycle if we can."
The harvested stormwater is also UV treated to remove bacteria and other pathogens before it drenches the course – something the club does voluntarily for its patrons' peace of mind. Better still, the pumping system runs on electricity that's sustainably harvested, too. "We've just installed a giant solar system featuring 230 panels that float on pontoons in one of our dams," says Chris. Not only does the set-up make use of otherwise void space and stop water evaporation, it also generates
more than 10 times the electricity of a standard home roof solar system. 
The special Concord community
Of the club's 1400 current members – 950 of whom are regular golfers, with the other social only – around 600 live in the Canada Bay Local Government Area, and 90 are residents of Breakfast Point. "While 25 per cent of our members are aged under 40, some have been patrons here 50, 60, even 70 years and they love to talk about growing up in the nearby streets of Concord," says Lee. "We've got a group of around 40 very mature friends who've played what they call The Chicken Run over nine holes every Friday for years. Only eight or 10 play each time and the prize is literally a chicken. One 100-year-old member only stopped playing in that group last year."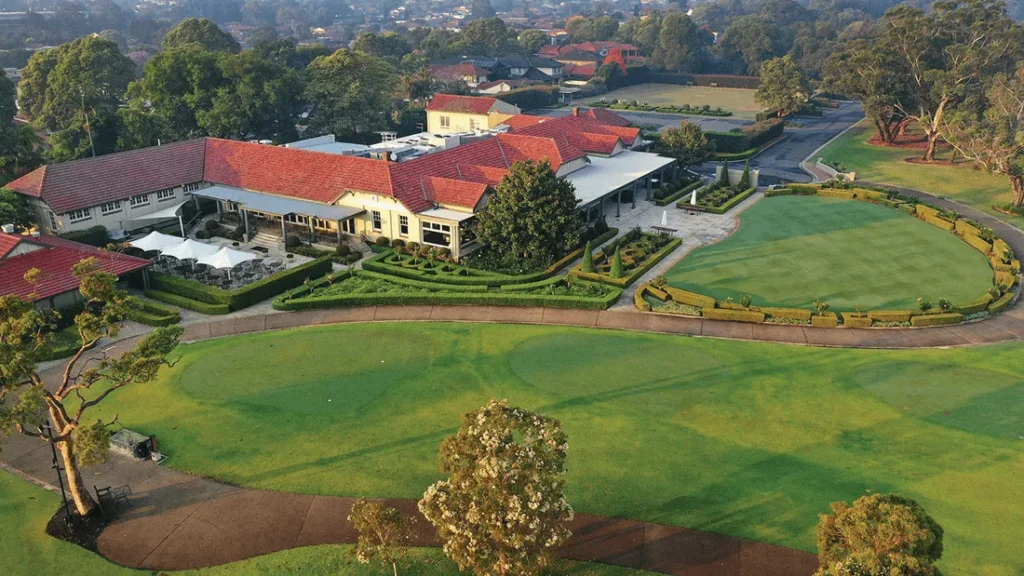 Unfortunately for local gents wanting to join the chicken cohort, the waitlist for male members at Concord GC is currently five years long, but its focus on attracting diverse members means ladies of any age can join almost immediately. "At the moment, 25 per cent of our members are women, which is relatively high for a traditional golf club, but there's still more we can do," says Lee. "We have a 10-week Women's Beginner Clinic starting in March for 30 non-members, which kicks off with a nice luncheon and hopefully breaks down barriers and the perception that golf is a hard sport and only played by men. At the end, there's an option to try an introductory nine-hole membership for two years, followed by the option to upgrade to a full membership after that." The sell-out annual clinic, which started in 2017 and costs $1250, has proven so popular the club is now planning a second each July. 
Similarly, the club holds get-to-know-golf clinics for school-aged children throughout the year. "We're very involved in junior golf," says Lee. "Only yesterday we hosted the Adidas Junior 6s, where around 80 keen young kids enjoyed the course. Juniors are a significant focus for us and we have 50 participating in our clinic right now, plus another 20 having regular lessons. Most live in the local area and don't have any prior family association with the club."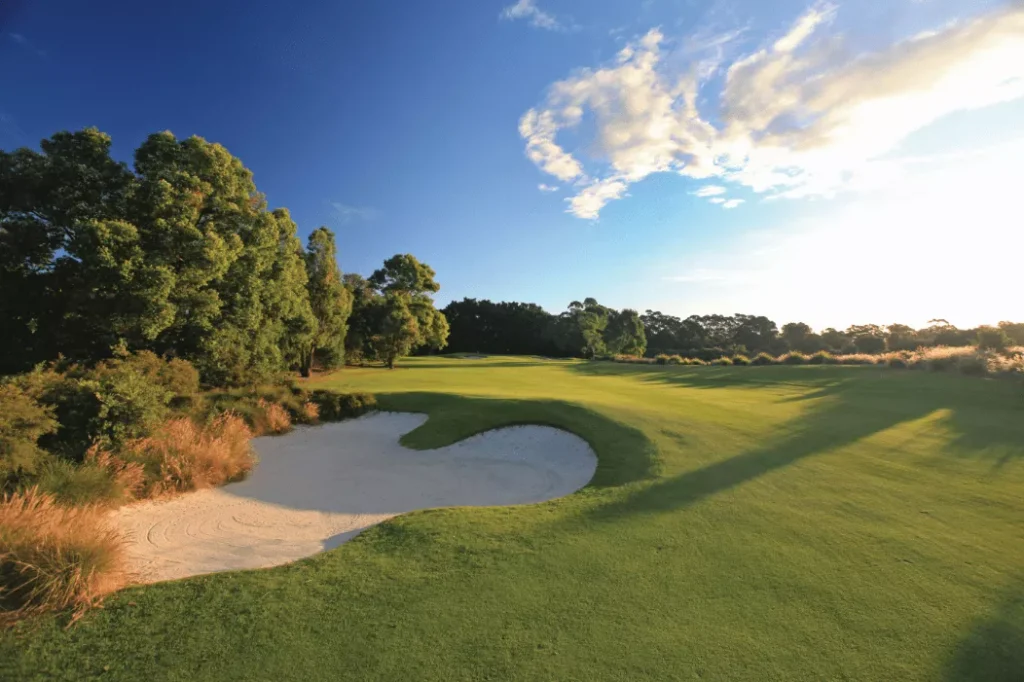 Through its Junior Foundation, Concord GC offers scholarships to young golfers, who often originate from the country, with natural talent but limited means or opportunity. "In turn we want those young people to engage with our community, learn life skills and get experience of playing with people of all ages. When you look at the best clubs around the world – for example, St Andrews in Scotland or Augusta in Georgia, USA – they're like time capsules, which makes them special. You can build anything with money, but you've got to build a club's history and support its current and future community before it can be great," explains Lee.
You can experience Concord GC!
Join the Breakfast Point Realty and Nicholls & Co Charity Golf Day on Thursday, April 28, raising money for multiple sclerosis research and you'll have the chance to either play the same course as PGA legends such as Greg Norman and Craig Parry or enjoy the stunning grounds as a spectator.
Contact Cilla Green on 0411 584 358 for more details.