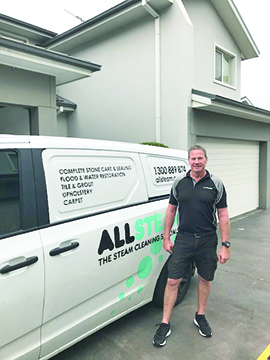 GILLIES COUSTON FROM ALL STEAM
We are your steam cleaning specialists and regularly service the Breakfast Point area and beyond. If you're interested in steam cleaning your carpets and upholstery, or even tile and grout floors, please contact us for a free quote. For your exteriors, we specialise in high pressure cleaning balconies, alfresco areas, courtyards, concrete, and paved and natural stone areas, which can be sealed if needed. We also offer restoration works for flood and water damage.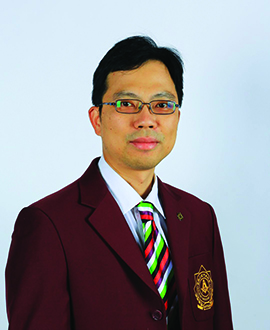 MEET DONG LIN FROM LIN'S GREEN CLEANING
As proud owner of my business for the past 10 years, my cleaning work has included five years of full-time housekeeping duties and two years of steward experience at the InterContinental Sydney. I have served Breakfast Point Realty more than six years and have an extensive list of customers within the area. No matter how dirty or messy your home is, I will leave it in five-star hotel condition. Text, call or email me for a quote.
0434 622 476 | bobbysydau@yahoo.com.au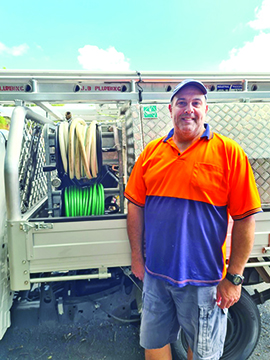 MEET JOHN BARBAGALLO FROM JB PLUMBING
My company was established in 1991 and built on a philosophy of honesty, attention to detail and hard work. With over 30 years' experience, I pride myself on being one of the best plumbers in Sydney's Inner West, and enjoy working for members of the Breakfast Point community. We use top-of-the-range equipment and technology to facilitate domestic plumbing services, installations, maintenance, and all drainage and gas-fitting works. Contact me if you'd like a free, no-obligation quote today. Pension card holders can also enjoy a 30 percent discount.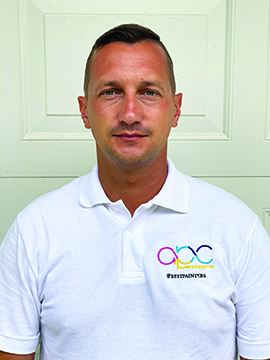 MEET AREK WIADERNY FROM ALL PRO COATINGS
Our painting and remedial services company has assisted the Inner West since 2016. We provide fully integrated painting and building repair services as well as protective coating for strata, commercial and residential spaces. We're fully insured, health and safety compliant, and only use high quality materials that are Australia-made where possible. Our aim is to deliver a great service on time and on budget. From start to finish, you'll receive the service that you were promised.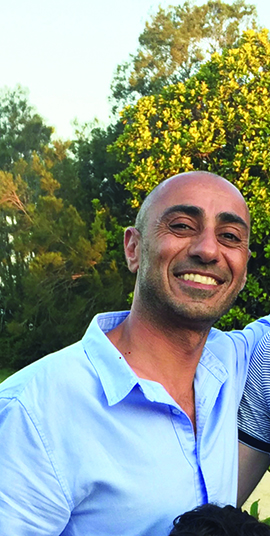 MEET NAEIL MIKHO FROM WE FIX APPLIANCES
For more than 15 years, I've been a technician in our family-owned business, which is ARCTick certified. We repair air conditioners, fridges, ovens, clothes dryers, washing machines, dishwashers, and many other electric appliances. We live and work in Breakfast Point and take pleasure in providing the utmost service for our amazing community. As locals, we know the buildings well and have great dealings with estate managers. Call us if we can help with any further information.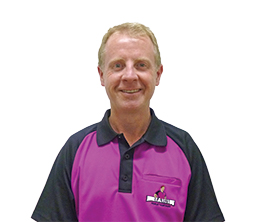 MEET PAUL WOOLFE FROM HIRE A HUBBY CONCORD
For the past seven years, the Hire A Hubby Concord team has worked with many residents in the Breakfast Point, Concord, Cabarita, and Mortlake areas. Our dedicated, trade licensed staff can take care of your general maintenance needs, repairs, makeovers, renovations, and even help to prepare your property prior to sale. You deserve prompt, efficient and professional service.
Call us any time if we can help with a free quote.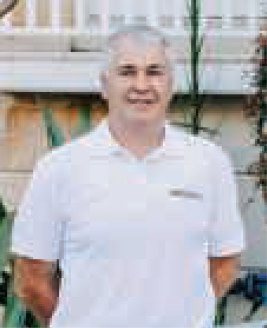 MEET RUSSELL FENNELL FROM STRATA WORX
Strata Worx is dedicated to taking care of your maintenance needs and general handyman tasks. We thrive on showing attention to detail, prompt service and offering quality workmanship. Having serviced the Breakfast Point area for over
20 years, I personally know each and every building in detail.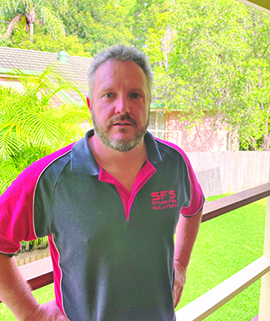 MEET KURT WHITE FROM STORM FIRE SOLUTIONS
If you live in Breakfast Point, chances are your fire alarms have been tested by me or one of my team. You would certainly have heard us making sure your neighbours' systems are in perfect working order. Protecting people and property from fire is our number one priority. On a personal note, I love the social side of working in this community, from walking around the precinct for jobs to chatting with many of you over a coffee. If you see me, come and say hello.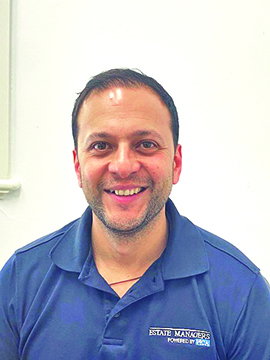 MEET PAUL BANOOB FROM ESTATE MANAGERS
My passion for building management, combined with more than two decades industry experience, led to my role as general manager of Estate Managers in Breakfast Point. I care deeply about this community and have a hands-on approach and can-do attitude to my work, taking an active role in enhancing the standard of community living in the area. Our office is located in Breakfast Point, where my whole team feels totally at home. Call or drop in any time.