More than just a meeting spot or sports facility, the precinct's members-only Country Club is probably its most magical asset.
We spoke to operations manager Rowanne Sarrouf about what's on offer now for all members and what the future holds
It's six o'clock on a Tuesday morning in late spring and the freshly risen sun has cast a pink and orange glow across the Parramatta River. The nearby Mortlake Ferry hasn't yet started its first run for the day and the world still feels asleep, bar several keen rowers out on the water, a handful of die-hard daybreak runners, and the occasional dog owner giving their pet a run before their work day starts.
This is the time Rowanne Sarrouf and her team unlock the front door of the Breakfast Point Country Club, ready to welcome their first members for the day. It will be several hours yet before the smell of freshly ground coffee fills the club's café – Bayview Bar and Dining opens at 9am – but the heated pool's lap lanes and both fully equipped gym rooms will soon be buzzing with focused fitness enthusiasts.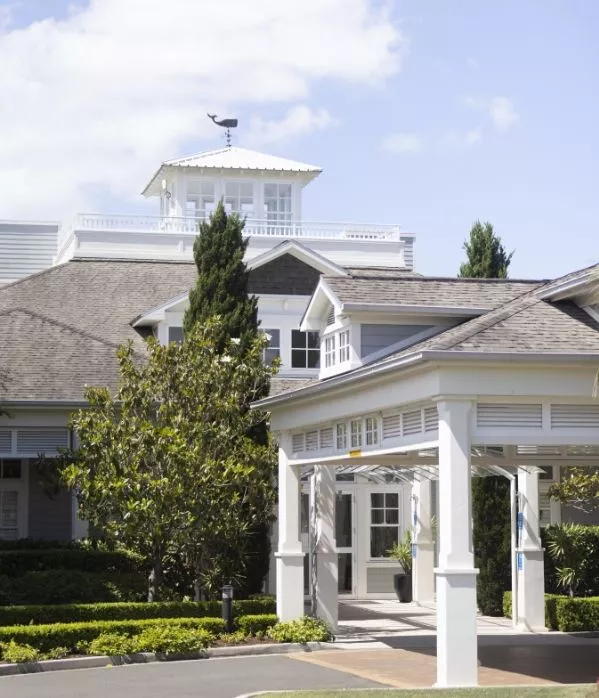 For Rowanne, who has worked at the Club since 2019 and is now operations manager, the venue represents the beating heart of beautiful Breakfast Point, not just for its buzzing facilities and events spaces, but for the peaceful escape it offers its members throughout the day. Along with its pools, food and beverage offerings, and five full sized tennis courts, the club features beautiful spaces including lounges and a library for those who crave quiet.
It's also a popular and convenient catered space for functions like engagement parties, bridal showers, baby showers and christenings, family reunions, wakes, corporate functions and even weddings.
In essence, there's something for everyone on offer here, Rowanne notes.
"A lot of people buy in Breakfast Point for the lifestyle this area gives them and that certainly includes the access they automatically get to this country club," says Rowanne of the recently renovated, Hamptons-inspired waterfront venue.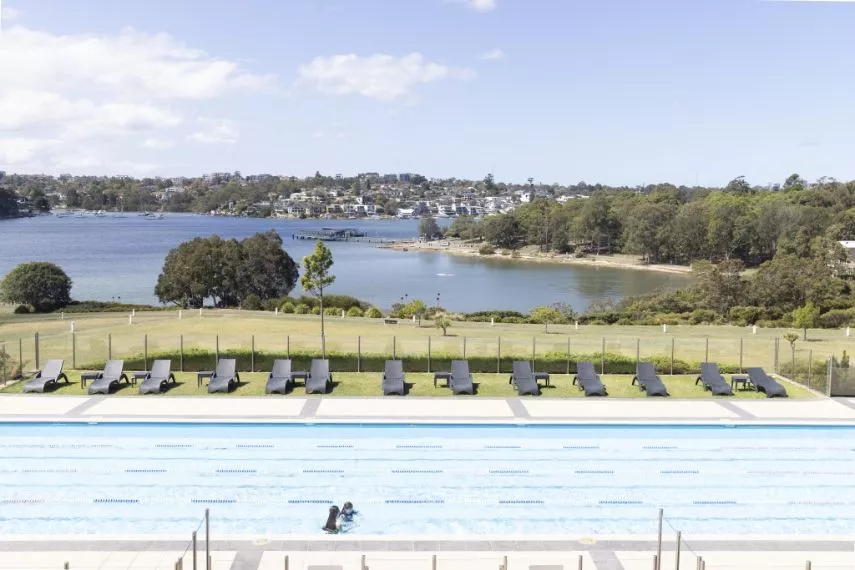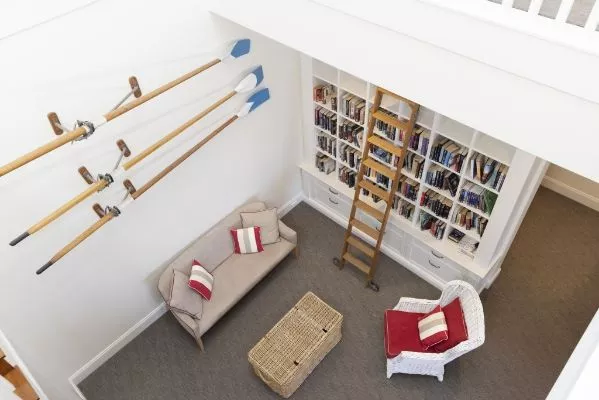 The services on offer are always evolving thanks to member feedback, she point out. For example, the possibility of making the gym facilities available 24/7 is currently under early stage discussion.
"We want members to see this place as a home away from home – an extension of their lounge room, where they're proud to bring guests, whether its friends to the dining area for lunch or the grandkids to the pretty lagoon pool for a swim," Rowanne says.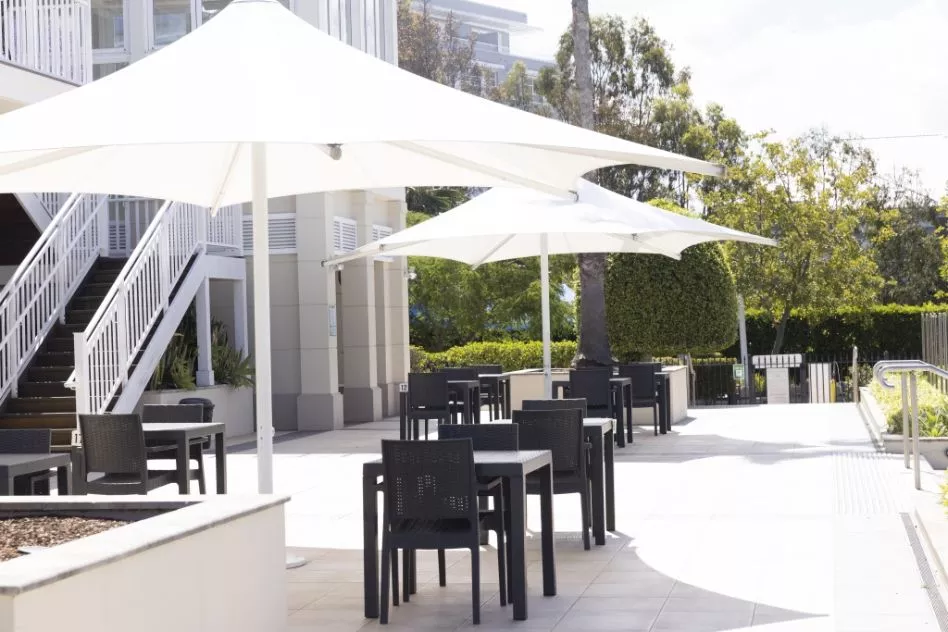 It's hard to imagine a better qualified person to run this club and understand it's members than Rowanne. After nine years away in Newcastle running her own successful food, beverage and events businesses, she's settled in the precinct as a resident and custodian its most high-profile asset. "I absolutely love this club and feel so connected to it," she says. "But most of all, I love the members – chatting to them, getting to know them, creating events and the services they love."
Whether that chat happens at 6am or 6pm is entirely up to members. Rowanne and her team will certainly be there.
Monday to Wednesday: 6am-8pm
Thursday and Friday: 6am-8.30pm
Saturday and Sunday: 7am-8pm
Public Holidays: Please contact reception
Guests are welcome but must be signed in by a member at reception and remain
in their company.
Dress is smart casual in the dining, bar, and lounge areas. No bare feet or wet clothing are allowed.
Smoking is not allowed in any area.
Mobile phones are allowed in public areas, but please be considerate.