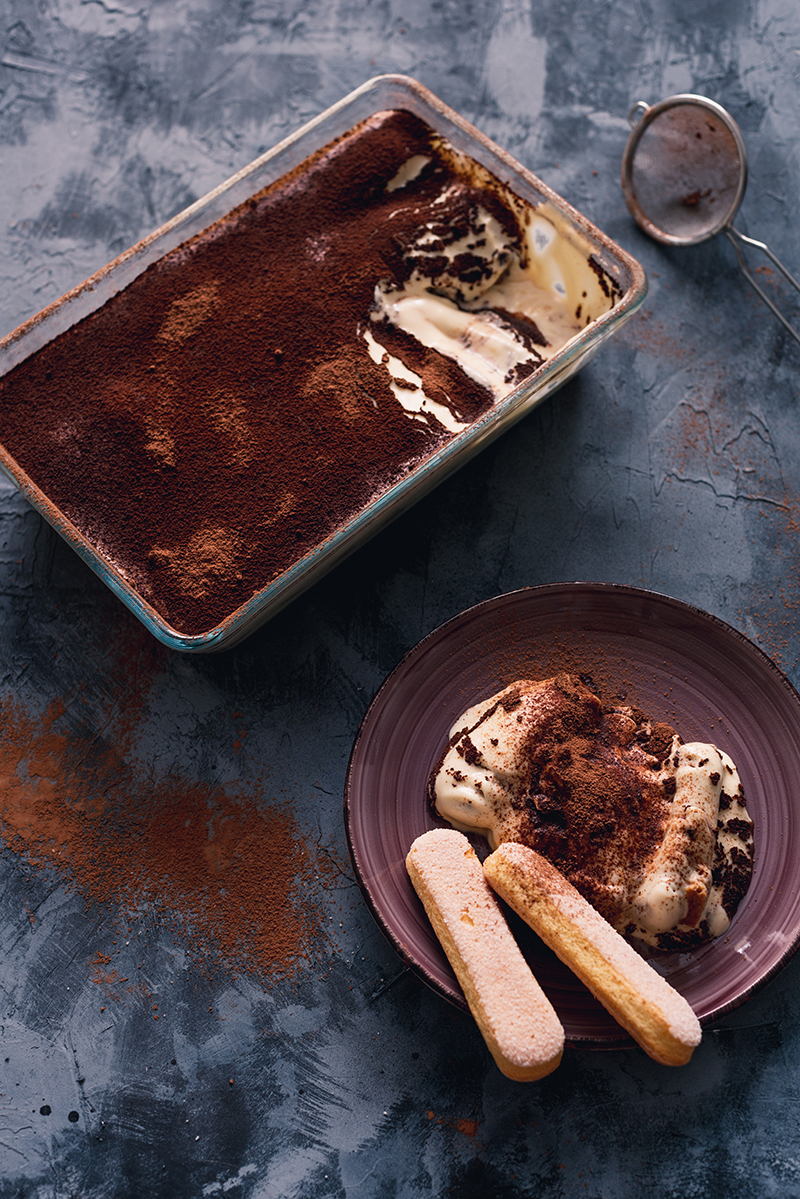 4 eggs, separated
1/2 cup caster sugar
1/3 cup coffee liqueur
250g mascarpone cheese
220ml thickened cream
3 tablespoons freshly made coffee
2 cups warm water
28 sponge finger biscuits
1 1/2 tablespoons cocoa power
Beat the egg yolks and sugar together in a large bowl until pale and creamy. Gently fold in the mascarpone and liqueur. Wash and dry beaters. Whip the cream to create firm peaks and fold into the mascarpone mixture. Wash and dry beaters. Beat the egg whites until stiff peaks form. Fold into mascarpone mixture. Cover with wrap and refrigerate for 30 minutes. Combine the coffee and warm water in a shallow dish, stirring until the coffee dissolves. Using half of the biscuits, dip one at a time in coffee, turning to coat. Place in a single layer over the base of a 6-8cm deep, 18cm x 28cm (base) dish. Spread half the mascarpone mixture over the biscuits to cover. Repeat layers with remaining biscuits, coffee and mascarpone mixture. Cover and refrigerate for 4 hours. Dust the top with cocoa powder and serve.